In this section, you're looking at all of the book reviews and links to sources of information I use in my articles and podcasts. The simple truth is that there are relatively few new ideas out there, so it comes down to how we interpret the information before us.
John Simpson, way back in Episode 2 of the podcast, once told me that too many people are in a rush to put their own twist on things before they master the basics. My goal in sharing these resources with you is that you take the time to master the fundamentals and start forming your own ideas.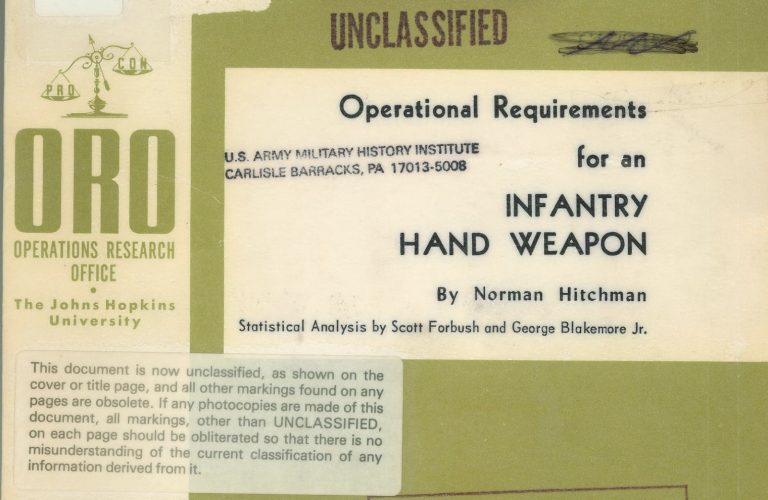 The Hitchman report from 1952 is one of my favorite bits of Army research. Like the 1930 Kent report before it, the findings eventually led to the adoption of the M-16 rifle and 5.56 NATO cartridge.